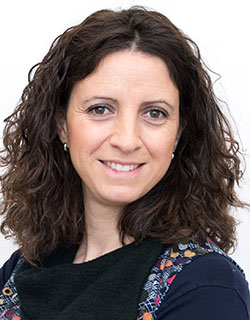 President | 
Roxane Borges Da Silva
Université de Montréal
Assistant Professor, Faculty of Nursing
Roxane Borgès Da Silva is an Associate Professor in the Department of Health Management, Evaluation and Policy, School of Public Health, University of Montréal. She is a health economist and a researcher at Université de Montréal Public Health Research Institute (IRSPUM) and at the Center for Interuniversity Research and Analysis of Organizations (CIRANO). She holds a master's degree in econometrics from Aix-Marseille University and a PhD in public health (specialization in health care organization) from the University of Montreal. Her research agenda lies at the crossroads of health economics and sociology of organizations, and aims to improve efficiency in the health care system. Its funded research projects focus on the evaluation of health policies and innovations and health professionals practice.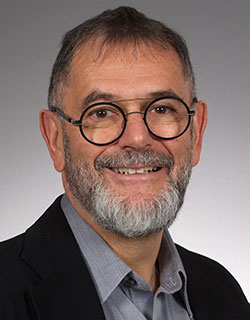 President-Elect |
Alan Katz
Director of the Manitoba Centre for Health Policy and Professor in the Departments of Community Health Sciences and Family Medicine
University of Manitoba
Alan Katz is the Director of the Manitoba Centre for Health Policy and Professor in the Departments of Community Health Sciences and Family Medicine at the University of Manitoba. He received his medical training at the University of Cape Town in South Africa and a MSc from the University of Manitoba. He has worked in rural Saskatchewan and in the core area of Winnipeg. He is a past chair of the Health Research Ethics Board in the Max Rady College of Medicine, Rady Faculty of Health Sciences and has been a researcher at the Manitoba Centre for Health Policy for over 14 years. His research is focused on Primary Care delivery in First nations communities and quality of care indicators, knowledge translation and disease prevention. He currently holds over $4 million in research grants as the nominated principal investigator and is a co-investigator on grants valued at over $10 million.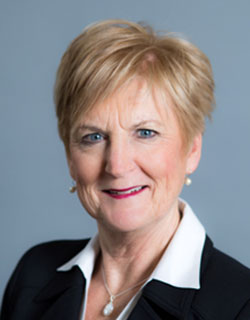 Past-President | 
Chris Power
Canadian Patient Safety Institute
CEO
What began as a desire to help those in need over 35 years ago has evolved into a mission to improve the quality of healthcare for all Canadians. Chris Power's journey in healthcare began at the bedside as a front-line nurse. Since then, she has grown into one of the preeminent healthcare executives in Canada. Her experiences, her success, and her values have led her to the position of CEO of the Canadian Patient Safety Institute.  Previously, Chris served for eight years as president and CEO of Capital Health, Nova Scotia. Chris holds significant governance roles including past Chair of the Canadian Association for Health Services & Policy Research, Board member of Simulation Canada, Co-Chair of CHLNet, and Board member of Colleges & Institutes of Canada. She is past Chair of the Canadian Partnership Against Cancer and past Co-Chair of HealthCareCAN. Chris participated as a member of the federal advisory panel on healthcare innovation and through this role has gained even greater insight into the many pan-Canadian organizations that will be beneficial in forming partnerships, leveraging expertise and advancing the goals of CPSI.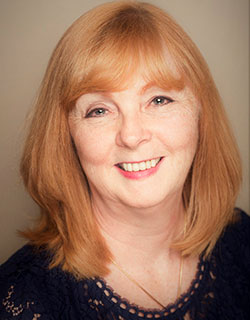 Executive Director | 
Maggie Keresteci
Maggie Keresteci's career trajectory has been fueled by her belief that when someone listens, healthcare improves and lives change. Maggie's relentless curiosity led her to pursue a career in clinical research in the intensive care unit and oncology, followed by an opportunity to work at Innovus Research, an organization that pioneered research in patient reported outcomes. Maggie took on significant leadership roles at the Canadian Institute for Health Information, followed by a role as the inaugural Director of Quality at the Canadian Partnership Against Cancer. She went on to provide senior leadership for health system programs and knowledge translation at the Ontario Medical Association, where she was also responsible for engagement of a diverse membership of 30,000 physicians. She is an active participant in many provincial and pan-Canadian advisory panels where she provides strategic advice on achieving integration in the health system, including insights about the importance of patient, caregiver and family partnership in research, co-design of care and clinical interactions. Throughout her career Maggie has influenced the delivery of programs and models of care, conceived of and tested health services hypotheses that led to the development of evidence driven policies and leveraged innovation to improve care. She is a volunteer Board director with Emily's House, Toronto's only paediatric hospice and is a member of the core group for one of the newly announced Ontario Health Teams.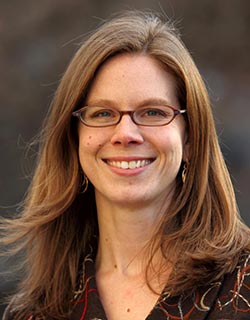 Treasurer | 
Erin Strumpf
McGill University
Associate Professor
Erin Strumpf, PhD, is an Associate Professor and William Dawson Scholar at McGill University. She is a member of the Department of Economics and the Department of Epidemiology, Biostatistics and Occupational Health, and a founding member of McGill's Public Policy and Population Health Observatory (3PO). She is a Researcher in Residence at Quebec's Institut national d'excellence en santé et en services sociaux (INESSS). Dr. Strumpf holds a PhD in Health Policy (Economics) from Harvard University and a BA from Smith College.
Dr. Strumpf's research focuses on evaluating the impacts of health and social policies on the health of individuals and populations, as well as on the performance of the health care system. She has studied primary care reforms, cancer screening, social policies and health inequalities, and clinical interventions in labour & delivery, prevention, and primary care. She uses methods for causal inference, principally quasi-experimental designs, to estimate the effects of interventions and reforms in real-world settings and actively collaborates with decision makers to generate relevant, usable knowledge to improve population health and health care system performance. She has strong expertise using administrative health data and large-scale surveys to evaluate the impact of health interventions and reforms in Quebec and Canada, as well as other jurisdictions around the world.
Dr. Strumpf has been a regular attendee at the CAHSPR Scientific Conference since 2008 and a member of the CAHSPR board since 2011.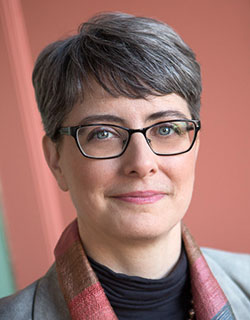 Member | 
Jennifer Zelmer
Canadian Foundation for Healthcare Improvement
President and CEO
Dr. Jennifer Zelmer joined the Canadian Foundation for Healthcare Improvement as its President and CEO in September 2018. She brings a long-standing commitment to healthcare improvement to the role, as well as expertise in spreading and scaling innovations that deliver better health, care, and value. She is also the Editor-in-Chief of Healthcare Policy, an adjunct faculty member at the University of Victoria, and a member of several health-related advisory committees and boards. Previously, as President of Azimuth Health Group, Dr. Zelmer was a strategic advisor to leaders who sought to advance health and healthcare at local, national, and international levels. Before that, she held senior leadership positions with Canada Health Infoway, the International Health Terminology Standards Development Organization, and the Canadian Institute for Health Information. Dr. Zelmer received her PhD and MA in economics from McMaster University and her B.Sc. in health information science from the University of Victoria.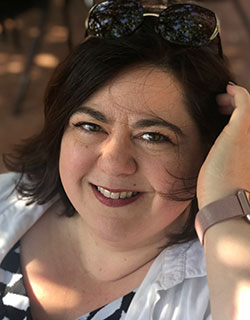 Member | 
Emily Marshall
Department of Family Medicine at Dalhousie University
Associate Professor and Affiliate Scientist
Dr. Emily Gard Marshall, BA, MSc, PhD, is an Associate Professor in the Dalhousie Department of Family Medicine Primary Care Research Unit, cross-appointed in Psychiatry and Community Health and Epidemiology, a Healthy Populations Institute Associate Research Scholar, Nova Scotia Health Authority Affiliated Scientist, McGill Family Medicine Adjunct Professor, Faculty Mentor for the TUTOR-Primary Health Care Strategic training program. Dr. Marshall's mixed methods research examines primary healthcare from patient, provider, and system perspectives to address the quadruple aim (health outcomes, patient experience, cost optimization and care team well-being). Particular foci include access, continuity, and comprehensiveness to improve equity and optimize outcomes across the life course, involving population data and vulnerable populations. She leads "MAAP-NS: Models and Access Atlas of Primary Care Providers" linking provider and practice surveys to billing data; the "UP-Study" on Unattached Patients, the "CUP-Study" evaluating Centralized Wait Lists for Primary Health Care, and and the Nova Scotia arm of the ECPC-Study of family physician practice patterns and preferences. She is a member of the CAHSPR Board Executive, Scientific Co-Chair and past CAHSPR Theme Group Chair and member of the CFPC Section of Researchers.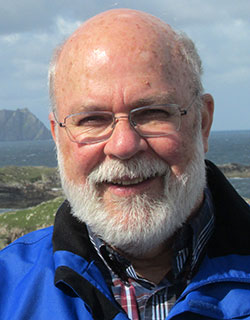 Member | 
Frank Gavin
Canadian Family Advisory Network
Director
Frank Gavin is a parent who has worked as a volunteer to advance child health and family-centred care since 1995. He served on and chaired the Family Advisory Committee to The Hospital for Sick Children and in 2002 founded The Canadian Family Advisory Network (CFAN), chairing or co-chairing CFAN in its first six years and serving on its steering committee until 2018. Frank has been the Director of Citizen Engagement for the CHILD-BRIGHT network–part of CIHR's Strategy for Patient-Oriented Research (SPOR)–since 2016 and is the lead of public and patient engagement for the SPOR Canadian Data Platform. He has also served on the board of The Ontario SPOR Support Unit since 2014. From 2011 to 2017 Frank was a public member of The Canadian Drug Expert Committee at The Canadian Agency for Drugs and Technologies in Health.
Frank taught English at Centennial College in Toronto for nearly thirty years. He received the first Volunteer Humanitarian Award from The Hospital for Sick Children in 2002 and the Contribution to Child Health Award from The Canadian Association of Paediatric Health Centres in 2008. He was named Best Patient Reviewer for 2017 by the BMJ.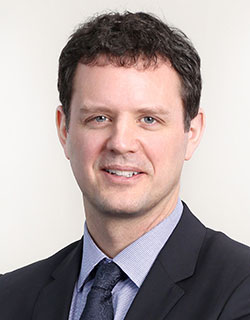 Member (ex officio – President, Justice Emmett Hall Memorial Foundation) | 
Mark Dobrow
Dalla Lana School of Public Health, University of Toronto
Associate Professor, Institute of Health Policy, Management and Evaluation
Director, Accessing Centre for Expertise (ACE)
Executive Director, Converge3
Dr. Mark Dobrow is an Associate Professor in the Institute of Health Policy, Management and Evaluation at the University of Toronto.  He is the Executive Director of Converge3 and the Director of the Accessing Centre for Expertise – two centres that contribute to evidence-informed decision-making.  Dr. Dobrow has held a number of roles that bridge health systems/policy research and leadership for both national and provincial health care agencies, including the Health Council of Canada, Health Quality Ontario, and Cancer Care Ontario.  Dr. Dobrow has a PhD in health services and policy research from the University of Toronto, an MSc in epidemiology from the University of Edinburgh and a BComm in health care administration from the University of Saskatchewan. He also completed a postdoctoral fellowship at the London School of Hygiene and Tropical Medicine and was a Canadian Harkness fellow in The Commonwealth Fund's International Program in Health Policy and Practice. He is currently the President of the Justice Emmett Hall Memorial Foundation.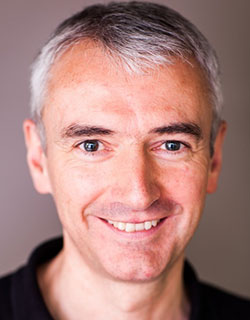 Member | 
Stirling Bryan, PhD
Scientific Director, British Columbia SUPPORT Unit, BC Academic Health Science Network
Professor, School of Population & Public Health, University of British Columbia
Senior Scientist, Centre for Clinical Epidemiology & Evaluation Vancouver Coastal Health
Professor (part-time), Health Economics Research Unit, University of Aberdeen
Dr. Stirling Bryan is a university-based health economist with extensive experience of engagement with the policy and decision-making world. He began his career in the UK with appointments at St Thomas' Hospital Medical School and then Brunel University, before moving to the University of Birmingham. His research track-record reveals a long-standing goal of informing policy and practice, demonstrated, in part, through an extensive engagement with the National Institute for Health & Care Excellence (NICE). For many years he led the University of Birmingham team that conducted economic analyses for NICE, and subsequently served for three years as a member of the NICE technology appraisals committee. In 2005 he was awarded a Commonwealth Fund Harkness Fellowship and spent one year at Stanford University, researching technology coverage decision making in a US health care organizations. He immigrated to Canada in 2008, taking on the roles of professor in UBC's School of Population & Public Health, and Director of the Centre for Clinical Epidemiology & Evaluation. Over recent years, Dr. Bryan has become a strong advocate for, and practitioner of, patient-oriented research, and now partners with patients in all of his research activities. In 2016, he was appointed Scientific Director for the BC SUPPORT Unit, a component part of BC's Academic Health Sciences Network, focused on promoting patient-oriented research.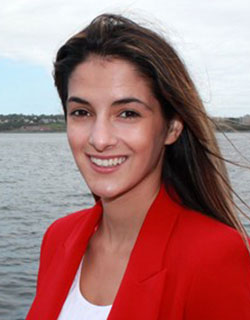 Student Working Group Co-Chair | 
Carolyn M. Gaspar
Dalhousie University
Doctoral Studies
Carolyn M. Gaspar is currently pursuing doctoral studies in the Faculty of Health at Dalhousie University. Her research areas span health system improvement/design, health equity, co-development of youth empowerment programs, community-driven research, systems change, and community development through authentic engagement. She primarily focuses on Indigenous health and social issues in Canada in collaboration with and driven by Indigenous communities/youth. She is currently working on measuring non-Indigenous Canadians' attitudes towards Indigenous peoples of Canada to inform the development of anti-oppressive health professional curriculum, addressing the Truth and Reconciliation Commission, Calls to Action. She believes in empowerment as a facilitator of hope to influence transformational change within systems through authentic engagement to improve the health and well-being of Indigenous peoples. Alongside her research training, Carolyn cumulates various experiences in foreign policy as a dependent consultant, such as attending the World Bank Group and International Monetary Fund Annual Spring Meetings and a foreign exchange at the invitation of the Foreign Government of Germany.