Article of the Year 2023
In continued partnership, the Canadian Institutes of Health Research – Institute of Health Services and Policy Research (CIHR-IHSPR) and Canadian Association for Health Services and Policy Research (CAHSPR) launched the annual competition, Article of the Year, to recognize ground-breaking health services and policy research published in a peer-reviewed journal that has significantly contributed to the field of HSPR in Canada.
Two (2) awards were granted, valued at $10,000 each. IHSPR and CAHSPR jointly presented and showcased these awards at the annual CAHSPR conference and the recipients had an opportunity to orally present their articles at a live webinar hosted by IHSPR and CAHSPR after the conference.
Click here for full details!
Winners of 2023 Article of the year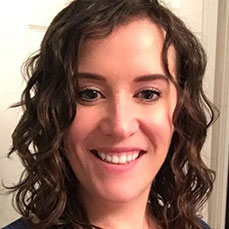 Meaghan Reitzel
Title: Does Policy Impact Equitable Access to Services? A Critical Discourse Analysis of Discharge Policies in Paediatric Rehabilitation
Read the Winning Article
Meaghan Reitzel completed her Masters of Science in Occupational Therapy from Western University in 2011. In 2009, she received a Bachelor of Science in Health Studies from the University of Waterloo. She practices as a pediatric occupational therapist at KidsAbility, a Children's Treatment Centre in Ontario. Meaghan is currently a PhD student in the School of Rehabilitation Science at McMaster University under the supervision of Dr. Michelle Phoenix and a student member of the CanChild Centre for Childhood Disability Research. Her PhD research engages multiple stakeholders (i.e., parents, clinicians and managers) to examine the implications of organizational practices, policy and service delivery models on access and engagement in pediatric rehabilitation services. Meaghan's passion for inclusive participation extends to her role as a dance instructor where she co-facilitates an accessible dance class for children and youth with disabilities.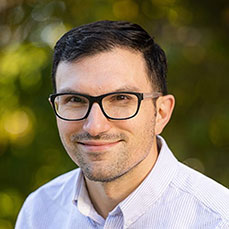 David Rudoler
Title: Changes over time in patient visits and continuity of care among graduating cohorts of family physicians in 4 Canadian provinces
Read the Winning Article
David Rudoler is the Research Chair in Population Health and Innovation in Mental Health at Ontario Shores Centre for Mental Health Sciences, and an Associate Professor in the Faculty of Health Sciences at Ontario Tech University. David is also an Adjunct Scientist at ICES in the Mental Health & Addictions Research Program. David is an applied health services researcher with expertise in health policy, health economics, econometrics, administrative data analysis, and mixed methods. His research interests are varied, focusing primarily on health human resources, including the supply of community-based primary and mental health services; the evaluation of policy interventions, including provider responses to payment models and incentives; and the evaluation of community-based interventions for people with serious mental illness.
Winner of 2022 Article of the year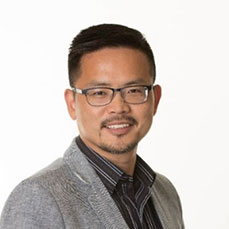 Dr. Feng Xie
Title: Economic Analysis of Mobile Integrated Health Care Delivered by Emergency Medical Services Paramedic Teams
Read the Winning Article
Winner of 2021 Article of the year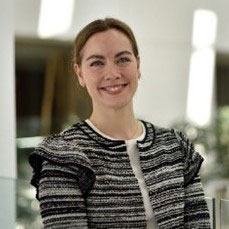 Dr. Rachel Savage
Title: Evaluation of a Common Prescribing Cascade of Calcium Channel Blockers and Diuretics in Older Adults with Hypertension
Read the Winning Article
Article of the Year is developed in a partnership between
CAHSPR and
CIHR-IHSPR