CAHSPR Annual Conference 2023
May 29-31, 2023
Centre Mont Royal • Montreal, Quebec
Hotel Omni Mont Royal
Room Rate: $269.00 + tax
Tel: 1-800-843-6664
(please quote the "2023 CAHSPR Conference")
Book Now
More accommodation options will be posted shortly
Excited doesn't begin to describe how we at CAHSPR are feeling about CAHSPR 2023!. After three years of virtual only conferences, we are delighted to offer our community a choice of formats. We can't wait to welcome you to an in-person meeting at the Centre Mont Royal in beautiful Montreal, Quebec on May 29 to 31 and we are offering a virtual experience in parallel. The program is one that encourages us to dig deep on some important topics and provides an opportunity to celebrate the work and successes of the health services and policy research community. We have brought together outstanding, internationally renowned speakers who will challenge us in meaningful conversations. After years of videoconferencing only we look forward to those chance "hallway" conversations that we know you have all missed along with a host of planned networking opportunities. We received a record number of abstracts this year and are looking forward to presenting the outstanding work of the HSP researchers at the conference. I could go on and on describing what is an ambitious and exciting program, but suffice it to say that this meeting is the "must attend" conference for anyone interested in health services and policy research. We can't wait to welcome you to Montreal this May!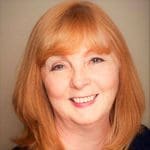 Maggie Keresteci
Executive Director, CAHSPR
Protecting Truth and Science in an Age of Misinformation
Monday, May 29, 2023  |  10:00 AM – 11:30 AM EST  |  Opening Plenary
This session seeks to facilitate a meaningful dialogue about the role of HSP researchers, decision makers and clinicians in protecting truth and scientific evidence in the face of conspiracy theories and misinformation amid often increasingly volatile interactions. Be part of what promises to be an outstanding conversation; one that will challenge us all to reflect and equip ourselves to protect truth and science.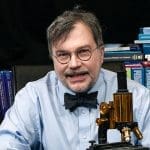 Peter Hotez
Dean of the National School of Tropical Medicine and Professor of Pediatrics and Molecular Virology & Microbiology at Baylor College of Medicine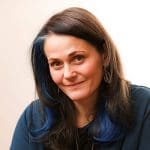 Jillian Horton
Associate Professor of Internal Medicine at the Health Sciences Centre and the University of Manitoba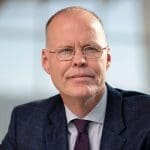 Adalsteinn Brown
Dean of the Dalla Lana School of Public Health at the University of Toronto
A Conversation About Power, Privilege, Racism & Inequities in Canadian Healthcare
Monday, May 29, 2023  |  2:15 PM – 3:30 PM EST  |  Plenary
For decades many Indigenous, Black and other marginalized people have worked to bring attention to the inequities and injustices in Canadian healthcare. They have done this in the face of resistance and racial violence. It's time to ask ourselves who has been taking action and who needs to join that action; who is holding power; who has privilege; why it might seem that COVID19 showed things that we weren't previously aware of; or why we haven't heard the voices or seen the actions of folks working to address racism in the system. This session provides an opportunity to learn from, benefit from and to join the action of people who have been working to eliminate racism and inequities in Canadian healthcare.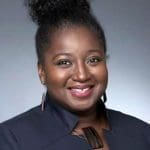 Notisha Massaquoi
Assistant Professor, Department of Health and Society, University of Toronto at Scarborough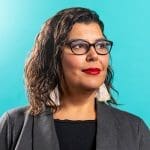 Marcia Anderson
Executive Director, Indigenous Academic Affairs, Ongomiizwin Indigenous Institute of Health and Healing, Vice-Dean, Indigenous Health, Social Justice and Anti-Racism Rady Faculty of Health Sciences, University of Manitoba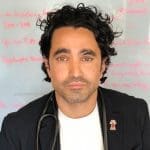 Andrew Boozary
Primary Care Physician and Executive Director of Population Health and Social Medicine, University Health Network
Ways Seeing Care: Interdisciplinary Work in the Hall Tradition
Tuesday, May 30, 2023  |  9:00 AM – 10:15 AM EST  |  Plenary  |  HALL LAUREATE PRESENTATION
Drawing on 40 years of personal experience in health services research and especially on studies of long-term care, this lecture identifies some critical lessons for conducting and sharing research committed to equity, fairness, justice, and efficiency in the Hall tradition.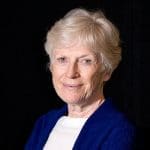 Pat Armstrong
Distinguished Research Professor Emeritus, York University
2023 Conference Safety Protocol
The planning committee, hosts and event team for the 2023 CAHSPR Conference are committed to the health and safety of all of the registered participants. In consideration of other participants, we strongly recommend the use of masks while attending the event in Montreal on May 29-31. We will have masks available on site for anyone who requires one (or needs a replacement). Further to this, we are working with the venue to ensure that we take into account (as much as is possible) the setup of the meeting rooms and other logistics that may impact the health and safety of the in-person attendees. Participants may remove their masks to eat, and for anyone who wishes to take their lunch outside (weather permitting), we will be sure that there are takeout containers available for the meals provided at the event. We will continue to monitor the situation and update accordingly.